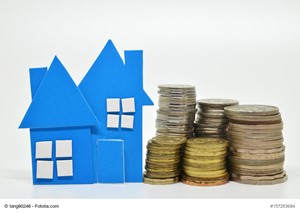 Before you embark on a search for your dream house, it helps to know what to expect during the homebuying journey. If you understand the true cost of purchasing a home, you can map out your property buying strategy accordingly.
Now, let's take a look at three factors that may impact how much you spend to acquire your ideal residence.
1. The Price of a Home
The initial asking price for a house is not necessarily set in stone. In some instances, you may be able to negotiate with a seller and receive a lower price.
However, regardless of the price you negotiate with a seller, you are responsible for paying for a residence. And if you fail to receive a mortgage, you may struggle to make your homeownership dream come true.
It often helps to get pre-approved for a mortgage. That way, you can enter the housing market with a budget in hand. Pre-approval for a mortgage also may enable you to speed up your home search and ensure you can quickly discover a residence that falls within your price range.
2. Closing Costs and Other Homebuying Fees
After a seller accepts your offer to purchase his or her home, there may be various fees that you'll need to pay to finalize your house purchase.
For instance, a buyer who conducts a home inspection will need to pay for this evaluation. He or she likely will need to pay for an appraisal and any closing costs as well.
As you get ready to pursue a house, you may want to put aside extra funds for any potential costs you may encounter throughout the homebuying cycle. Because if you have the necessary funds at your disposal, you may be better equipped than ever before to seamlessly navigate the homebuying journey.
3. Moving Expenses
After you buy a home, you will need to relocate all of your belongings to your new address. To do so, you probably will require moving boxes and packing supplies to ensure your personal belongings can safely reach your new house. As such, you should account for these expenses prior to starting a house search.
Of course, you may want to hire a moving company too. If you want to find out what it costs to hire professional movers, you may want to receive quotes from multiple local moving companies sooner rather than later.
If you need help getting ready to search for a home, a real estate agent is happy to assist you. A real estate agent can offer lots of insights into the potential costs you may encounter at each stage of the property buying journey. In addition, a real estate agent will help you narrow your search for your dream house, conduct home showings and much more.
Start planning for potential costs associated with the homebuying journey – you'll be glad you did. If you budget for the property buying journey, you could increase the likelihood of enjoying a quick, stress-free homebuying experience.